Discount HP Toner & Ink Cartridges
HP printers are known for the high standards of printing quality which they provide. Our cloned cartridges for HP printers easily meet the stringent standards demanded by the company, passing numerous rigorous tests for quality to ensure that they deliver printouts that are true to HP's advocacy for excellence. Use our HP printer ink finder below to maximize the potential of using cloned HP ink and toner cartridges, and get a high number of printed pages that are of exceptional quality at a cheaper price.
SELECT YOUR PRINTER CARTRIDGE
Find your ink or toner cartridge
---
Hewlett-Packard, The Company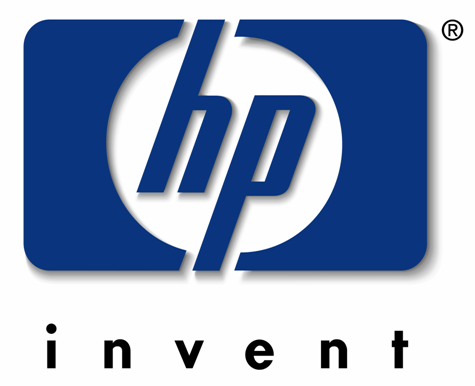 The Hewlett-Packard Company, widely known by its abbreviation HP, is a large multinational firm that specializes in information technology, computer software and computer hardware. Founded in 1939 in California, HP has developed and manufactured a wide range of networking hardware, software and printers that are made to adapt to the needs of today's businesses.
HP as we know it is one of the most popular brands in home and office equipment. HP produces the best line of products to everyone. Their products vary from desktop computers to notebooks and even the paper that you use for print outs. HP makes it a point that they serve their clients well with satisfaction guaranteed.
In terms of HP printers, the company has developed more powerful printers for office and home use. 3 in 1 printers and photo printers have already invaded the household market and quality printing and other capacities of the HP brand has made their reputation reach even advanced heights. Yet, what is productivity if you run out of the basic component of your printer: the HP ink cartridge.
HP printers have been developed to improve and to produce more quality even more. The printers from HP require expensive inkjet cartridges, laser toner cartridges and printer ink. Yet other options are available to help you out with the price of such expensive consumables and offering you with the same quality output.
HP Ink Cartridges
Shopping for HP printer ink online can be frustrating and expensive. We all want to save money and be environment-friendly at the same time. Buying our compatible HP ink cartridges and toner can save you 50% of your printing supplies and reduce the impact on the environment and landfills. The HP ink cartridges we offer are guaranteed to be not only the most affordable ones you can find, but also give supreme satisfaction, are easy to use and render even the most complex images in superb quality and high detail. All of our cartridges are versatile and can be used with a broad selection of Hewlett Packard printers such as the HP DeskJet, Photosmart AIOs and many others. And the best reason for purchasing discount HP ink cartridges is that you can now get the quality you desire at an incredibly affordable price - we offer huge savings when you compare our products to the same thing in the stores.
HP Toner Cartridges
If you ever checked with HP, they will almost certainly tell you remanufactured toner cartridges aren't worth your time and expense. This claim is misleading because with remanufactured and compatible HP toner, you can get the most out of your print cartridges and out of your wallet. Toner cartridges have to be replaced every once in awhile and it becomes expensive buying OEM cartridges. When searching for cheap ink online, it is possible to always get the best deals at InkCloners.com. We offer some of the most current lines of remanufactured HP toner cartridges available from black to color printers. Our HP toner cartridges are carefully inspected and remanufactured under ISO 9001 standards. These ISO standards insure that key quality processes are being followed by including monitoring the purchasing process, the inspection, and the remanufacturing of the HP toner cartridge. This is how we can claim that our HP cartridges can meet your expectations in color and page yields. We can happily say that of the sample of HP toner cartridges that we sell, there is less than a 3% failure rate. Choose from the list of HP cartridges above to find the equivalent ink or toner for your machine.