Discount Lexmark Toner & Ink Cartridges
True Lexmark image-like quality is what you'll receive when you purchase low-cost, cloned ink and toner cartridges for your Lexmark printer from InkCloners.com. Both home and business users know the cost of the Lexmark brand at office supplies stores. That is why we provide an alternative to the high cost of these cartridges and ensure that ours are refurbished using only the highest professional methods available in the industry. Please browse for your Lexmark ink or toner cartridges using our printer or product table below.
SELECT YOUR PRINTER CARTRIDGE
Find your ink or toner cartridge
---
Lexmark Ink Cartridges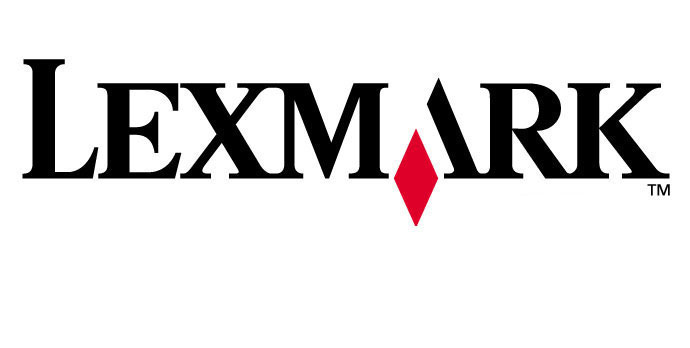 Lexmark is a manufacturer of printing and imaging solutions. This includes various products such as inkjet printers, malfunction products and printing supplies. They also offer services for business and individuals. Lexmark mainly specializes in various types of printers. This includes monochrome laser printers, dot matrix printers and inkjet printers. For more professional type of printing, Lexmark offers high quality color laser printers.
InkCloners.com is an online retailer offering a wide range of remanufactured Lexmark ink and toner cartridges. These remanufactured cloned products are guaranteed to perform well and are available at much cheaper prices.
Lexmark ink cartridges incorporate a unique technology that actively measures and monitors the amount of ink in the printer cartridges. During the remanufacturing phase, this patented technology cannot be reset and therefore some printer software will recognize the ink cartridge as empty when in reality it is full to capacity. Our compatible discount Lexmark ink cartridges are remanufactured in a way that ensures consistent colors are met each and every time you print and that the printouts are uniform throughout. In addition to our exceptional quality of your printouts, our Lexmark cartridges are available at a much cheaper and lower price than you will find in retail stores.
If you are looking for the kind of quality that only OEM Lexmark ink cartridges can provide to meet your businesses' highest standards for its printing needs, your search is over. Our cheaper ink cartridges provide images and documents that are exceptionally detailed, with a smoother, crisper finish than anything you have printed before, yet they are still one of the cost-effective printing solutions. Whether you are Lexmark toner cartridges or ink, printing photos, documents or forms for your office, school or even just your personal use, the cutting edge technology made available for you by our remanufactured Lexmark ink cartridges is the number one choice.
Lexmark Toner Cartridges
Printer cartridges can be quite expensive, and with today's rising costs of gasoline and other various products, people who are setting up offices at home are interested in saving as much money as possible on their Lexmark toner cartridges. When it comes to Lexmark office supplies, the manufacturer wants you to think that your only option is to buy their original brand name cartridges that are compatible with their printers. Luckily, we offer discounted compatible and remanufactured toner cartridges which are manufactured in ISO 9001 approved factories and meet or exceed OEM standards for most popular Lexmark laser printers.
Future of Lexmark
Lexmark is recognized as being a worldwide manufacturer, developer, and distributor of laser printing equipment, toner as well as Lexmark ink cartridges. They offer a fantastic product series that features laser printers, inkjet printers, and multifunction machines at very affordable prices. For the home or small office environment consumer, the Lexmark E260 is a fantastic choice with outstanding functions and minimal operating costs. This year, Lexmark will deliver eight new All-in-One inkjet printers well suited for small to medium-sized companies.
It has developed several really awesome products and solutions throughout the years and Lexmark printers have acquired a strong and reliable following. Lexmark is also an industry innovator in producing and delivering printing supplies which are compatible with other manufacturer machines and is viewed as a top player in the printing marketplace.
Over the years, Lexmark has been involved in a number of lawsuits claiming patent infringements. Lexmark sells certain "Prebate" toner cartridges to business consumers at an up-front discount, conditional upon a commitment by the customer to use this kind of cartridge only one time, then return the empty cartridge back to Lexmark. This has resulted in numerous lawsuits in which Lexmark has maintained that the remanufacturers infringe upon its nine patents because of the importation, remanufacture, and sale within the U. S. of any toner cartridge, branded as Prebate. As Lexmark's website explains: "Lexmark [Prebate] Cartridges are sold at a discount versus the prices of regular cartridges in exchange for the customer's agreement to use the cartridge only once and return it only to Lexmark for remanufacturing or recycling." Overall though, Lexmark toner cartridges are very dependable and sturdy cartridges.