Discount Brother Toner & Ink Cartridges
As a user of Brother printers, you can attest to its quality but are you sometimes daunted by the price of their ink and toner cartridges? Our cloned cartridges for Brother printers are meant to provide you with a low-cost alternative to your imaging supply demands. You won't feel the pinch when you purchase from us, especially in today's economy where every penny counts. We will measure up to your expectations and you can rest assured you won't be facing issues of low yield, incompatible cartridges that may damage your Brother printer. Place your order today and continue the joy of using your Brother printer at consumer-friendly prices.
SELECT YOUR PRINTER CARTRIDGE
Find your ink or toner cartridge
---
About Brother International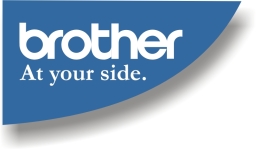 Brother International, who started making sewing machines in 1908, is now universally known for their inkjet and laser printers, fax and copy machines, typewriters as well as many other computer related electronics. They currently have their headquarters in Bridgewater, NJ.
Brother is a well diversified Japanese company offering a wide variety of products including label printers, fax machines, printers, multifunction printers and computer related electronics. Brother has good market share with respect to various types of printers that cater to both home and office consumers. Brother manufactures color lasertoner, label printers, Black & White (Monochrome) laser toner and many more variations that you can view on their website. Brother believes in innovation through printing technology and provides printers which are efficient and cheap, such as low cost wireless laser solution. If you are looking for a compatible and cheap printer ink, toner or cartridges you can find them at InkCloners.com.
Innobella ink technology of Brother provides print quality that does not fade, is color fast, and gives high quality print, sharp images, bright colors and better definition. The other technology offered by Brother is "Richer Colors" which is a natural photo color technology.
Brother concern for the environment is more predominant with their global effort for a cleaner planet, a view which is shared by InkCloners.com and the plan adopted by Brother is a recycling program. Some of the selected components such as toner / ink cartridges that are returned to them will be re-manufactured. Others are broken down so that all of the appropriate metal and plastic components can be recycled.
Buying Brother Printer Ink and Toner Cartridges at InkCloners.com
But if you're looking for cloned or compatible Brother ink cartridges then you need to visit us, InkCloners.com. You'll be able to get cheap and great quality brother ink cartridges, printer ink, toner cartridges, color toner, solid ink, printer ribbons and fax toner. InkCloners.com provides product solutions for home & home office, small-medium business, large business & workgroup and label & mobile printers.So if you're looking for Brother printer ink, toner, printer cartridges and color toners then InkCloners.com is the right place. The site offers a secure online shopping portal which allows you to place the products in the shopping cart for easy checkout. And also has convenient multiple payment options. In addition, you'll find various promotions and discounts on Brother ink cartridges and many other products. So if the cost of cheap printer ink is overwhelming, then shop our site and save some money.
An award winner for many years in the printer industry, Brother has long been offering top notch printing solutions to consumers. Be it for personal usage or demands on a corporate level, Brother has a multitude of printers ranging from black laser printers to all-in-one color printers to meet different requirements. Ever since the launch of its multi-purpose A3 inkjet printer, Brother has garnered increased revenue across companies in Europe. In 2011, Buyers Laboratory Inc bestowed Brother's monochrome laser printer HL-2270DW as the Winter 2011 Winner for SOHO. With the implementation of ingenious features and cutting edge technology, Brother has gained widespread recognition among users and critics for its products.
Brother MFC Printer Ink Cartridges
Brother Multi Function Printers offer affordable, reliable, and versatile printing performance and appeal to many home office and business users. Brother MFC's are a compact machine that, depending on the model, can print, fax, copy and scan.
The one true advantage of owning one of these printers is that Brother MFC ink costs are low.
Here are the facts:
1.) Separate ink tanks- There are 4 inkjet cartridges in the MFC printers allowing you to separately replace the ink that is low. As compared to HP ink cartridges where all 3 color inks are housed together, if one of the inks in the chamber were to run out, you would have to replace the whole cartridge throwing out and wasting the remaining other colors in the cartridge. With the Brother MFC ink cartridges, you just purchase and replace the ink that has run out.
2.) High page yield- The page yields for black can be as high as 900 pages for a Brother LC41BK ink cartridge and 400 pages for the colors.
3.) Low generic price- Compatible Brother MFC-620CN ink cartridges cost $3.95 for the colors and $4.95 for the black. Manufacturers also offer incentives lowering the cost even further, when you purchase 2 you will get 1 FREE!
Overall, you can see the benefits of owning a Brother MFC printer. Other printers may offer an affordable price but the ink costs can be very high. The Brother MFC ink costs are very affordable and combining that with the low printer cost results in a printer with a low cost per page.
MFC Printers that use the Brother LC41 Ink Cartridges:
| | |
| --- | --- |
| MFC-210C | MFC-5440CN |
| MFC-3240C | MFC-5840CN |
| MFC-3340CN | MFC-620CN |
| MFC-410CN | MFC-640CW |
| MFC-420CN | MFC-820CW |
MFC Printers that use the Brother LC51 Ink Cartridges:
MFC-240C
MFC-660CN
MFC-3360c
MFC-665cw
MFC-440c
MFC-685cw
MFC-465c
MFC-845cw
MFC-5460cn
MFC-885
MFC-5860cn
MFC Printers that use the Brother LC61 Ink Cartridges:
| | |
| --- | --- |
| MFC-290C | MFC-5890CN |
| MFC-295C | MFC-6490CW |
| MFC-295CN | MFC-6890CN |
| MFC-490CW | MFC-790CW |
| MFC-495CW | MFC-795CW |
| MFC-5490CN | MFC-990CW |
Brother Ink & Toner
Compatible and remanufactured Brother toner cartridges are a cost-savings alternative to the expensive OEM products. Our toner is formulated to produce vibrant black and color quality and page yields. In addition, all of our Brother toner cartridges come with our no-hassle 100% satisfaction guarantee with free shipping for orders over $50. Brother has continual advanced its research and over the past years has developed compact printers delivering fast black and color print speeds. They have 25 products, including Brother ink cartridges, that address virtually every possible small business and home-based user need. Their award-winning lines of Multi-Function Center® machines and printers have a new 4 color toner system where you only change the cartridge that needs to be replaced saving the consumer even more.
Just because shoppers choose to be faithful to the Brother OEM ink does not necessarily mean that they should be stuck having to pay higher than normal prices for them forever. Our compatible discount Brother printer cartridges are brand new, factory sealed, the print quality is exceptional and are ISO 9001 made and certified. Using our compatible or remanufactured Brother inkjet cartridges will not void you warranty except in cases where the manufacturer can establish that the compatible cartridge caused primary damage to your printer. We offer the same quality and guarantee with our Brother toner cartridges. If there is ever a problem, call our customer service number at (866) 274-2821 for an immediate resolution.