Brother MFC Printer Ink Cartridges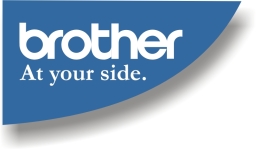 Brother Multi Function Printers offer affordable, reliable, and versatile printing performance and appeal to many home office and business users. Brother MFC's are a compact machine that, depending on the model, can print, fax, copy and scan.
The one true advantage of owning one of these printers is that Brother MFC ink costs are low.
Here are the facts:
1.) Separate ink tanks- There are 4 inkjet cartridges in the MFC printers allowing you to separately replace the ink that is low. As compared to HP ink cartridges where all 3 color inks are housed together, if one of the inks in the chamber were to run out, you would have to replace the whole cartridge throwing out and wasting the remaining other colors in the cartridge. With the Brother MFC ink cartridges, you just purchase and replace the ink that has run out.
2.) High page yield- The page yields for black can be as high as 900 pages for a Brother LC41BK ink cartridge and 400 pages for the colors.
3.) Low generic price- Compatible Brother MFC-620CN ink cartridges cost $3.95 for the colors and $4.95 for the black. Manufacturers also offer incentives lowering the cost even further, when you purchase 2 you will get 1 FREE!
Overall, you can see the benefits of owning a Brother MFC printer. Other printers may offer an affordable price but the ink costs can be very high. The Brother MFC ink costs are very affordable and combining that with the low printer cost results in a printer with a low cost per page.
MFC Printers that use the Brother LC41 Ink Cartridges:
| | |
| --- | --- |
| MFC-210C | MFC-5440CN |
| MFC-3240C | MFC-5840CN |
| MFC-3340CN | MFC-620CN |
| MFC-410CN | MFC-640CW |
| MFC-420CN | MFC-820CW |
MFC Printers that use the Brother LC51 Ink Cartridges:
MFC-240C
MFC-660CN
MFC-3360c
MFC-665cw
MFC-440c
MFC-685cw
MFC-465c
MFC-845cw
MFC-5460cn
MFC-885
MFC-5860cn
MFC Printers that use the Brother LC61 Ink Cartridges:
| | |
| --- | --- |
| MFC-290C | MFC-5890CN |
| MFC-295C | MFC-6490CW |
| MFC-295CN | MFC-6890CN |
| MFC-490CW | MFC-790CW |
| MFC-495CW | MFC-795CW |
| MFC-5490CN | MFC-990CW |