Brother Ink Cartridges - At Your Side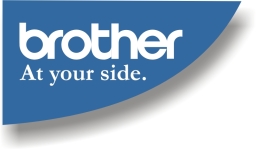 Brother is a well diversified Japanese company offering a wide variety of products including label printers, fax machines, printers, multifunction printers and computer related electronics. Brother has good market share with respect to various types of printers that cater to both home and office consumers. Brother manufactures color lasertoner, label printers, Black & White (Monochrome) laser toner and many more variations that you can view on their website. Brother believes in innovation through printing technology and provides printers which are efficient and cheap, such as low cost wireless laser solution. If you are looking for a compatible and cheap printer ink, toner or cartridges you can find them at InkCloners.com.
Innobella ink technology of Brother provides print quality that does not fade, is color fast, and gives high quality print, sharp images, bright colors and better definition. The other technology offered by Brother is "Richer Colors" which is a natural photo color technology.
Brother concern for the environment is more predominant with their global effort for a cleaner planet, a view which is shared by InkCloners.com and the plan adopted by Brother is a recycling program. Some of the selected components such as toner / ink cartridges that are returned to them will be re-manufactured. Others are broken down so that all of the appropriate metal and plastic components can be recycled.
Buying Brother Printer Ink and Toner Cartridges at InkCloners.com
But if you're looking for cloned or compatible Brother ink cartridges then you need to visit us, InkCloners.com. You'll be able to get cheap and great quality brother ink cartridges, printer ink, toner cartridges, color toner, solid ink, printer ribbons and fax toner. InkCloners.com provides product solutions for home & home office, small-medium business, large business & workgroup and label & mobile printers.So if you're looking for Brother printer ink, toner, printer cartridges and color toners then InkCloners.com is the right place. The site offers a secure online shopping portal which allows you to place the products in the shopping cart for easy checkout. And also has convenient multiple payment options. In addition, you'll find various promotions and discounts on Brother ink cartridges and many other products. So if the cost of cheap printer ink is overwhelming, then shop our site and save some money.